Water Damage and Water Removal
Basement Water Removal
When your Columbus home has water damage from flooding or leaks, we have the expertise and equipment to properly dry out your property. Our highly-trained technicians will completed the process of water removal and water cleanup so you can get back to normal quickly.
We can handle all of your water damage – from water extraction and removal – from any emergency that may arise, from broken or leaky pipes, sink or toilet overflow, refrigerator, washing machine, water heater or dishwasher malfunction, or flooding from storms. We also take care of all sewage damage resulting from a clogged sewer line backup or break.
Basement Restoration
We will Pump septic, water, or any other non toxic liquid from basement or crawlspace.  The cost for that service varies depending on the amount of liquid being pumped from the area. We will also remedy the contaminated area by cleaning and disinfecting the area. Normal rates for that service is listed below.
 $110.00 per. 3hr. min (Portal to Portal)
 $45.00 per extra tech per hour. if needed
 $0.35 to $.86 per gallon pumped depending on what the liquid consists of.
 15% fuel surcharge  off vac. Truck time only
 $100.00 wash out fee, if the liquids contain oil, gas, or any other chemical.
Basement Water Removal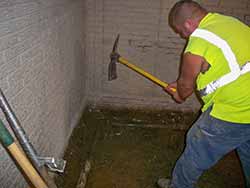 Basement Water Removal Columbus Ohio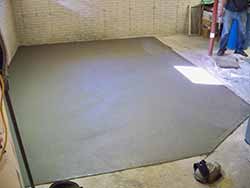 Basement Water Removal